Hobro Fjernvarme (DE)

Green energy solutions to district heating construction projects


Project: District heating plant
Owner: Hobro Fjernvarme (district heating plant)
Valve supplier: BROEN A/S

According to the Danish Council on Climate Change Denmark's transition towards 2030 requires the proper building bricks to be put together correctly so that the vision of a society with low greenhouse gas emissions is fulfilled.

One of Denmark's climatic targets is that 50 per cent of energy consumption in 2030 must be covered by renewable energy – and that is an important milestone with great signalling value in relation to the future vision of a low emission society in 2050.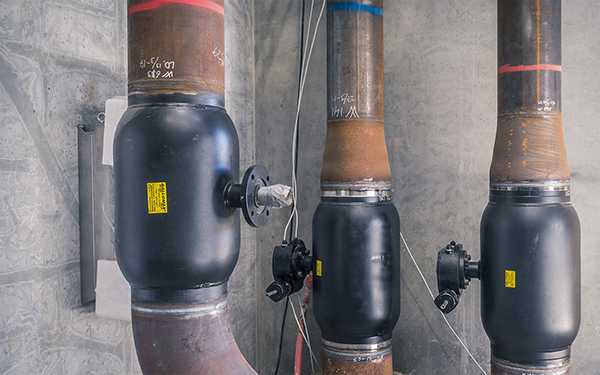 Green components in Danish construction projects
Right now the Danish district heating sector is going through a transition to meet the requirements of a green and renewable energy production and that imposes requirements as to how production in existing district heating stations is changed most effectively. The heart of the district heating system is a production station that centrally ensures that supply and demand are balanced and adjusted according to Denmark's fluctuating energy consumption - 24/7.

The green transition to renewable energy production involves major complex building projects that make great demands on the construction of the stations and the components chosen.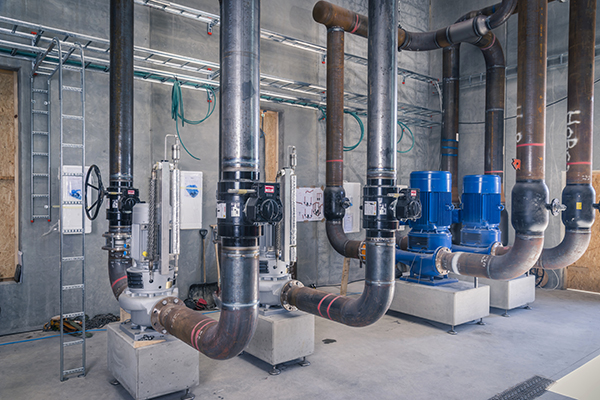 BROEN A/S in Assens supplies well proven and thoroughly tested valve solutions to energy companies and leading constructors in the entire district heating sector. Reliability and flow characteristics are important factors to ensure the green transition.

The innovative heritage from Danish district heating and BROEN's long-standing experience with the development and manufacture of valves for district heating and cooling make BROEN BALLOMAX® a key component in district heating stations worldwide.

Tjæreborg Industri – a constructor with a proven record
For many years BROEN has been working closely together with Tjæreborg Industri that supplies complete turnkey contracts to the entire district heating sector – with subsequent service to the stations constructed.

The reliability of the components chosen is therefore of great importance to Tjæreborg Industri and downtime has severe consequences – particularly in a changing climate with many cold degree days like Denmark.

Tjæreborg Industri, today Denmark's leading supplier of complete solutions to the district heating sector, also supplies BROEN valves to many other types of projects in addition to the chip burning district heating stations.

In the spring of 2017 Tjæreborg Industri started the construction of a new chip burning station for Hobro District Heating Station – a station with a nominal effect of up to 13 MW. The installation has a budget of approx. 45 million DKK and boiler line 1 is expected to start operation late October 2017, phase 2 with yet another boiler line will be initiated.

With temperatures of up to 155°C and a pressure of up to 10 bar it is important that all valves installed operate correctly – each time they are activated over the next many years. Tjæreborg Industri has chosen BROEN BALLOMAX® valves from BROEN A/S in Assens as safety and reliability were of utmost importance.


"We have decided to install BROEN BALLOMAX® valves as we have many years of really good experience with this valve. We need components that help us build the stations that will form the basis for Denmark's green transition and we look particularly for flow characteristics and the reliability of the components over time when we pick components for our stations.

Our experience with BROEN's products has always been good so it was a natural thing for us to include them in this project."

Morten Krammer, Tjæreborg Industri

BROEN BALLOMAX® trunnion valves DN250 have been installed in the station in Hobro as well as standard DN400 BROEN BALLOMAX® valves and valves smaller than DN100 provided with draining outlets.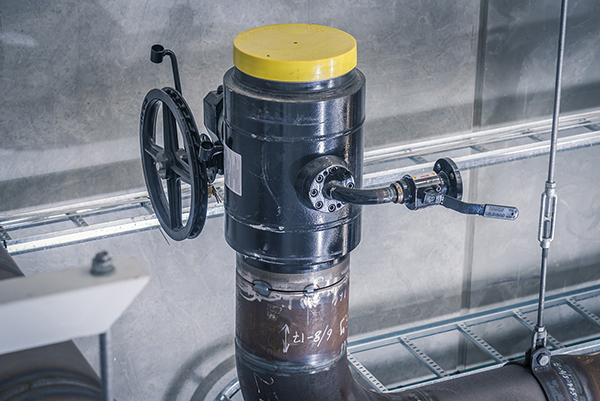 Trunnion mounted valves are double bearing valves which means that the ball is anchored at the top and at the bottom. That reduces friction and torque considerably when the valve is activated.

BROEN Trunnion valves are as standard fitted with a relief valve - popularly called a "tell-tale valve" -  that ensures that the chamber between the ball and the body can be completely emptied so that it is possible to ascertain if the valve closes 100% tightly – hence the name Double Block and Bleed.

The DBB outlet can be fitted with an additional pipe and ball valve to ease accessibility and operation.