BROEN BALLOMAX®
BROEN BALLOMAX® is more than a famous brand. BROEN BALLOMAX® is the perfect valve solution for district energy – district heating and cooling - which in many countries is the most important energy source – or about to become so.

District energy is an environmentally gentle solution that does not scar the countryside and it provides a healthy and comfortable result for the end-user.

Our products offer the important qualities required for the optimal system:

Safety
Is one of the concepts designed into a BROEN BALLOMAX®. The enormous power rushing through a district heating and cooling system puts great pressure on the components. Consequently, all components of a BROEN BALLOMAX® have been approved. The spindle is mounted from inside and cannot be ejected, and the water-based paint is harmless in the event of welding.

Maintenance
Is minimal with no parts requiring replacement or lubrication. Everything has been made from the best raw materials and an annual activation of the ball ensures that it does not get stuck in the retainer. For the customer the BROEN BALLOMAX® means a minimum of work.

Long life
Is a very important feature of the BROEN BALLOMAX®. We know that the replacement of a defective valve involves great inconvenience and costs, and when you choose a BROEN BALLOMAX® you are beyond that.

We manufacture under the highest quality standards of the market in modern production facilities.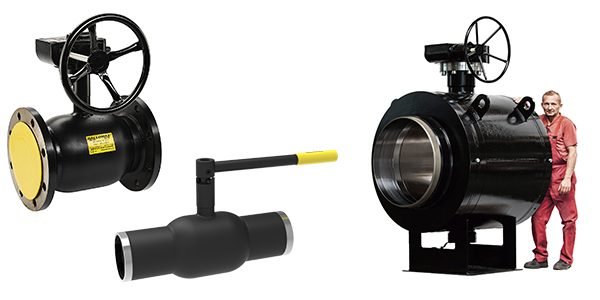 BROEN BALLOMAX® DN10-50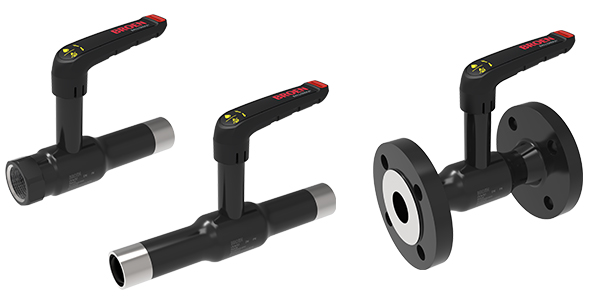 The full flow design of the new BROEN BALLOMAX® DN10-50 was developed to offer a safe, modern and efficient shut-off valve for district heating, cooling and industry applications.
Energy efficiency - designed to last
Compact design
Optimized full bore valve
Traceability - individual valve identification
Patented Danish design - produced in Denmark
PN25
Weld, female or male

Read more about BROEN BALLOMAX® DN10-50

NEW: BROEN BALLOMAX® trunnion mounted ball valves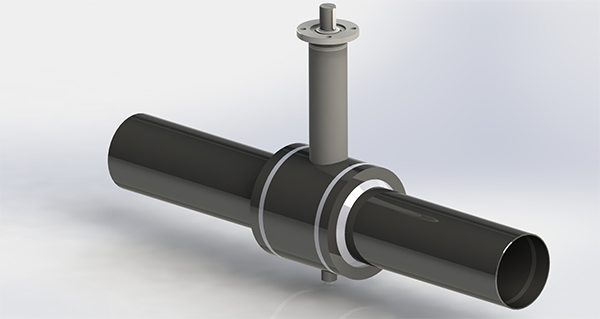 BROEN has developed a new modular built trunnion mounted ball valve for district heating or cooling. The product is based on the reliable and energy efficient BROEN BALLOMAX® technology with minimum maintenance and a long product life.

Read more about BROEN BALLOMAX® trunnion mounted ball valves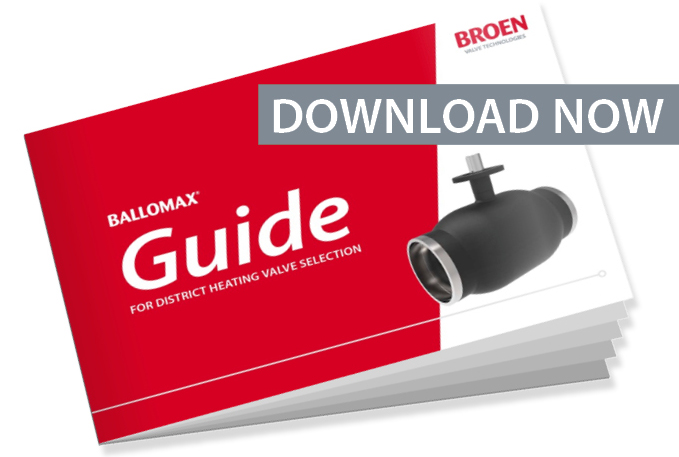 District heating valve selection guide
What should you consider when choosing a valve for district heating? We have answered that question in our new guide, describing a number of parameters that you should take into account to avoid mistakes.

Download guide