Villa Copenhagen (BI)

Historic post building turned into a luxury hotel


Project: Villa Copenhagen
Owner: Nordic Choice Hotels
Contractor: HENT AS
Installer: Caverion A/S
System supplier: BROEN A/S

The central post office in Copenhagen is more than 100 years old and now it's being transformed into a modern luxury hotel. Nordic Choice Hotels is the owner of the 25,000 m2 building that will open during 2020. The hotel will be named Villa Copenhagen with about 400 rooms, conference facilities and additional 1,200 m2 for events and wellness.


Once again BROEN A/S has been selected supplier to a large refurbishment project in Copenhagen. For the old post building we have supplied a full package of products for both heating, cooling and potable water.

"The BROEN package" consists of BROEN BALLOFIX® FULL FLOW ball valves and Ballorex balancing valves, VSH Xpress pipe systems and fittings and the Wallofix pipe system.

For the installer, in this case Caverion A/S, it was very beneficial to work with a system supplier as they could save time on unnecessary logistics and coordination.


"I am really pleased with the cooperation and BROEN's 10 year system guarantee will give the owner ease of mind.

We are very happy with the products from BROEN and we get the best quality available on the market.

BROEN has given us a unique support and provided a solution where the system control for sure will work"

Claus Ariel Mortensen
Project Manager
Caverion A/S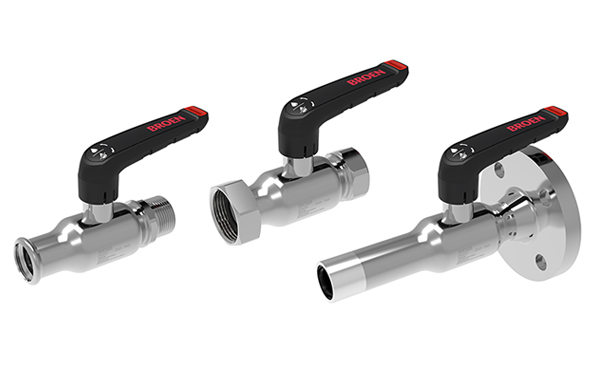 BROEN BALLOFIX® FULL FLOW

Used for heating, cooling and potable water. The product is new to the market and an entire new valve technology that matches the requirements for reliability, efficiency and quality in modern construction. Here you get an all systems – one technology valve, compact full flow design and connection flexibility.

Read more about BROEN BALLOFIX® FULL FLOW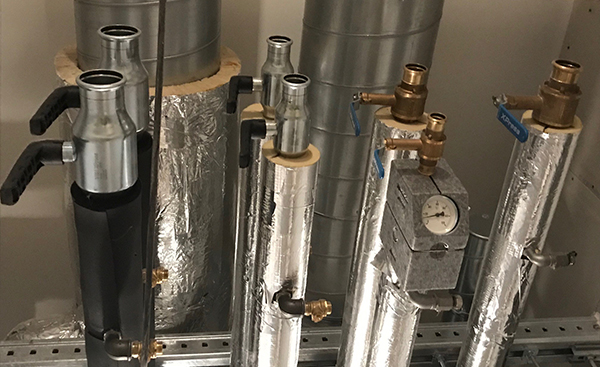 BROEN BALLOFIX® FULL FLOW ball valves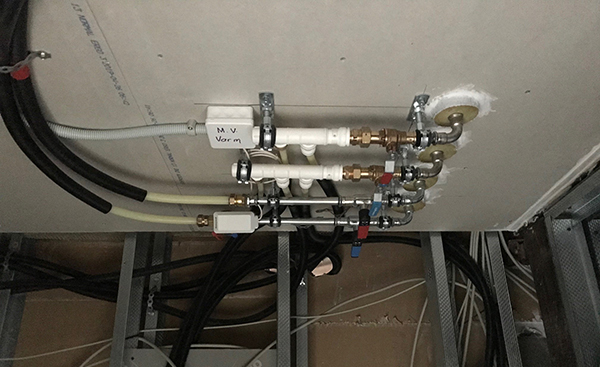 BROEN BALLOFIX® FULL FLOW and VSH Xpress valves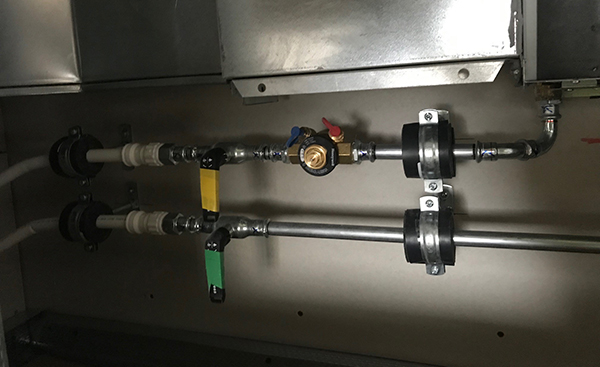 BROEN BALLOFIX® FULL FLOW valves



"We are extremely proud to be part of this beautiful and historic building and very pleased with the cooperation with Caverion and HENT.

They have been solution oriented from the start and chose the quality products in the BROEN package which ensures an uncompromising and durable result.

Our new Full Flow valve in stainless steel (Red Dot design award winner) in combination with the stainless VSH Xpress pipe system is a good match for the five star hotel"

Ricco Vornøe
Project Manager, EAST
BROEN A/S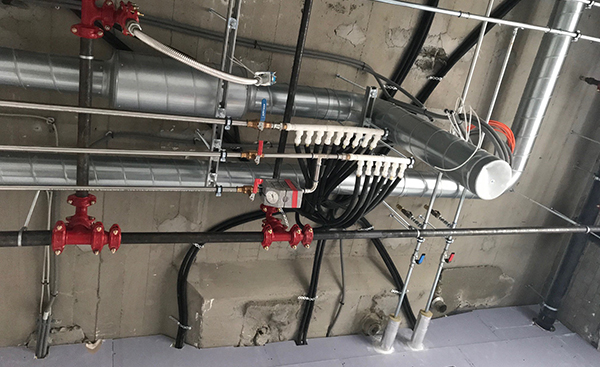 VSH Xpress pipe system and valves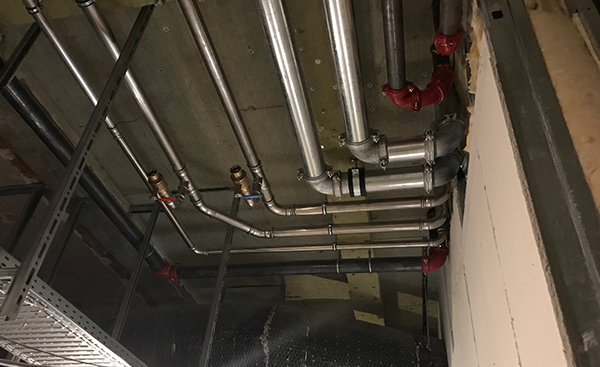 VSH Xpress pipe system and valves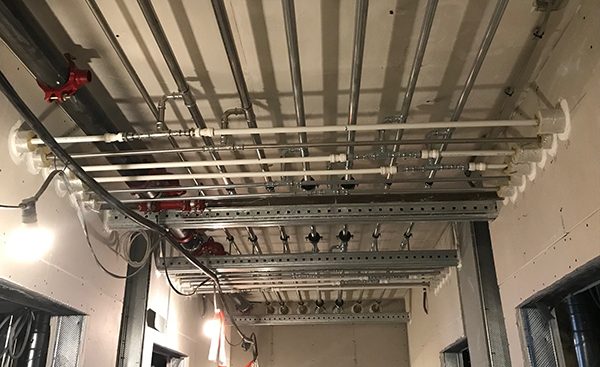 VSH Xpress pipe system and valves


The VSH XPress system is a complete range of fittings, pipes and tools. VSH XPress system products are produced on unique, modern machinery and our fully automatic production will guarantee safe products in a very high quality. All welded products are leakage tested to avoid problems after installation.

With the VSH XPress system the installer will get a complete solution with great flexibility, reliability and ease of use. This will make installation fast and easy. 

Team effort makes the difference

When you are doing business with BROEN you are not only buying our products. We also offer you a dedicated project team with selected employees each with particular set of skills to make sure that everything goes according to plan. We take ownership of the entire process, from selection of materials, education, technical support, coordination and delivery. We are more than just a system.

For Villa Copenhagen the project team was:



Lone Gehrt Toft (customer support, ensuring timely delivery)
Lars Jørgensen (technical support)
Ricco Vornøe (coordination and education)
Jakob Holm and Arne Nielsen (byggeweb, meetings with consultants, correct location of the valves and flows)



4 things to know – 1 place to go

We have made the complex simple - and our advice will take the whole situation into account in terms of customer needs, demands and finances. With our knowledge and product portfolio we can offer a complete solution that will add value to the process and bring down wasted time in the design and execution phase.

The optimal collaboration is typically a result of close dialogue, shared goals and careful alignment of the success criteria.

BROEN – complete system supplier





Connect (connection methods)
Optimal connection methods in different materials and dimensions. We help you to choose the system that best matches the requirements placed on the different installation types. BROEN can supply a wide variety of connection methods that can fulfill all requirements, including types of pressure, push and thread.

Distribute (pipe systems)
Pipe and distribution solutions in different materials and dimensions. We help you calculate the correct dimensions and choose the exact system to deliver the comfort that is desired. BROEN can supply a wide variety of pipe systems, making it possible to choose an installation type according to needs and use. It is also possible to combine the systems, which opens up the opportunity for unique solutions that focus on functionality and quality.

Regulate (flow regulation)
Effective flow regulation of complete installations ensures optimal utilization of energy and a high degree of comfort. We help you calculate the correct dimensions and choose the right valve type for all systems. BROEN is the leading valve supplier in a broad range of different types of valves. Our expertise in plumbing installations means that we can include all the necessary factors relevant to choosing the correct valve, every single time.

Control (measuring and monitoring)
Systematic control and monitoring of HVAC solutions ensures the most energy-efficient and reliable system. We help you choose the correct monitoring solution to match the desired requirements. BROEN delivers in collaboration with Clorius Control's adapted CTS and BMS solutions for building installations, making us a unique total supplier of HVAC solutions.


Contact us for more information