Hvidovre Hospital (BI)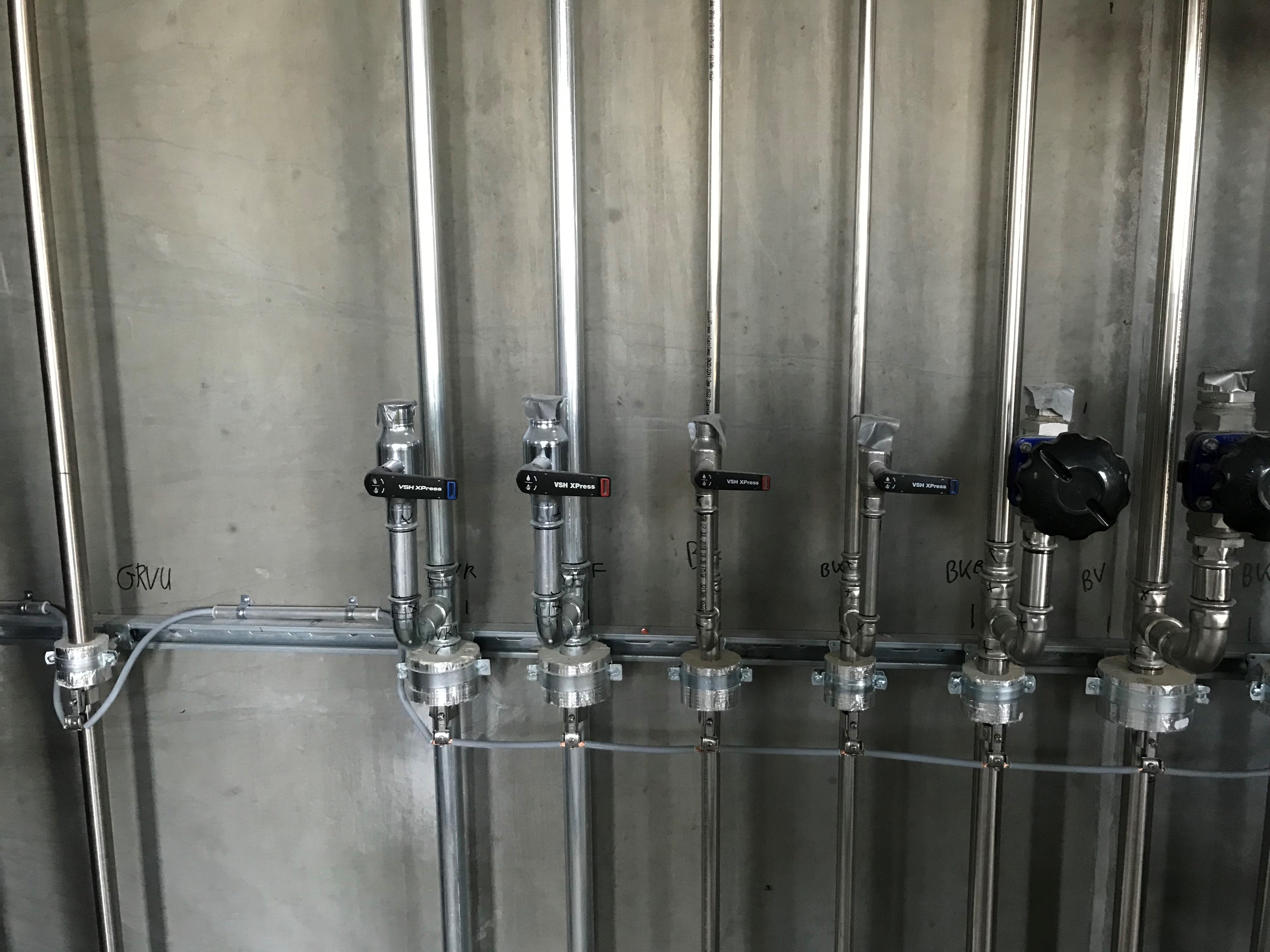 Complete system delivery to Hvidovre Hospital

Project: Hvidovre Hospital
Developer: Copenhagen municipality
Installer: Bravida
System supplier: BROEN A/S

Bravida is currently finishing the plumbing contract at Hvidovre Hospital near Copenhagen, which is expanding by 32.000 m2, a common emergency, maternity section, a new children's section and heart department. 

As system supplier BROEN supplied an entire solution to Bravida that will meet the requirements in all rooms in terms of piping, fittings and valves for flow regulation.

VSH XPress Full Flow

Used for heating/cooling/potable water as shown above.

The product is new to the market and an entire new valve technology that matches the requirements for reliability, efficiency and quality in modern construction.

Here you get one system - one material, compact full flow design, all connection technologies and unique valve identification.

Read more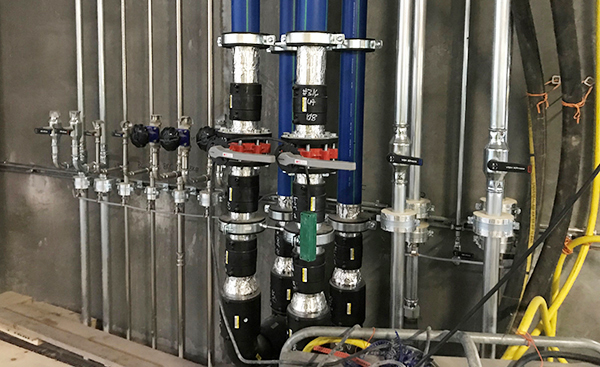 VSH XPress Full Flow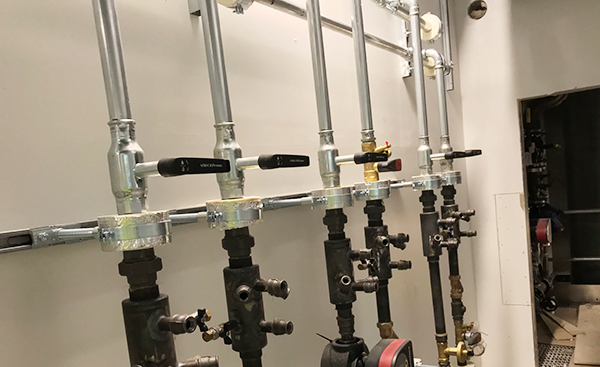 VSH XPress Full Flow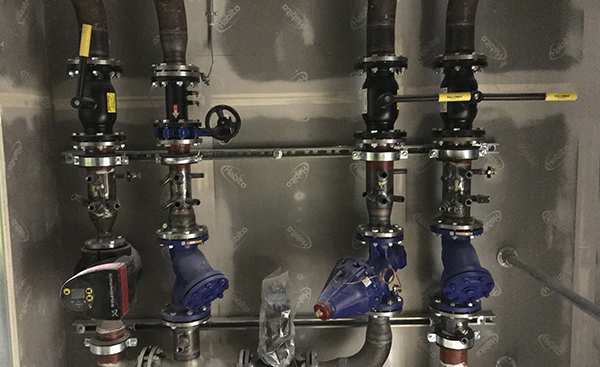 BROEN Ballomax®

Used for heating and cooling as shown above (black ball valve with yellow handle).

BROEN Ballomax® is a well known brand in district heating and cooling - and the product is characterized by high safety, minimal maintenance cost and a long life. 

Read more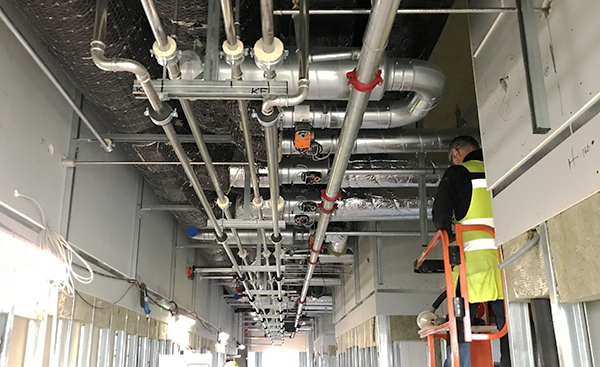 XPress piping system

The XPress system is a complete range of fittings, pipes and tools. XPress system products are produced on unique, modern machinery and our fully automatic production will guarantee safe products in a very high quality. All welded products are leakage tested to avoid problems after installation.

With the XPress system the installer will get a complete solution with great flexibility, reliability and ease of use. This will make installation fast and easy. 


As part of the "BROEN package" we also supplied Ballorex Venturi string control valves for heating and cooling and a Wallofix piping system for heating and potable water. 


"Bravida has chosen BROEN as our supplier as they have good quality products and competitive prices. They offer fast delivery and good advice on balancing.

We are very pleased with the cooperation and always experience a good and fast support"

Lasse Pedersen, project manager, Bravida

4 things to know – 1 place to go

We have made the complex simple - and our advice will take the whole situation into account in terms of customer needs, demands and finances. With our knowledge and product portfolio we can offer a complete solution that will add value to the process and bring down wasted time in the design and execution phase.

The optimal collaboration is typically a result of close dialogue, shared goals and careful alignment of the success criteria.

Complete system supplier





Connect (connection methods)
Optimal connection methods in different materials and dimensions. We help you to choose the system that best matches the requirements placed on the different installation types. BROEN can supply a wide variety of connection methods that can fulfill all requirements, including types of pressure, push and thread.

Distribute (pipe systems)
Pipe and distribution solutions in different materials and dimensions. We help you calculate the correct dimensions and choose the exact system to deliver the comfort that is desired. BROEN can supply a wide variety of pipe systems, making it possible to choose an installation type according to needs and use. It is also possible to combine the systems, which opens up the opportunity for unique solutions that focus on functionality and quality.

Regulate (flow regulation)
Effective flow regulation of complete installations ensures optimal utilization of energy and a high degree of comfort. We help you calculate the correct dimensions and choose the right valve type for all systems. BROEN is the leading valve supplier in a broad range of different types of valves. Our expertise in plumbing installations means that we can include all the necessary factors relevant to choosing the correct valve, every single time.

Control (measuring and monitoring)
Systematic control and monitoring of HVAC solutions ensures the most energy-efficient and reliable system. We help you choose the correct monitoring solution to match the desired equirements. BROEN delivers in collaboration with Clorius Control's adapted CTS and BMS solutions for building installations, making us a unique total supplier of HVAC solutions.


Contact us for more information