Trunnion mounted ball valves
Trunnion mounted ball valves feature a double bearing construction, which means that the ball is anchored both at the top and at the bottom.

This increases life of the seals and reduces friction and torque significantly when the valve is activated. Savings can be achieved when choosing gear. The energy-optimized design ensures minimal pressure loss, making the optimal choice when dimensioning for energy optimization.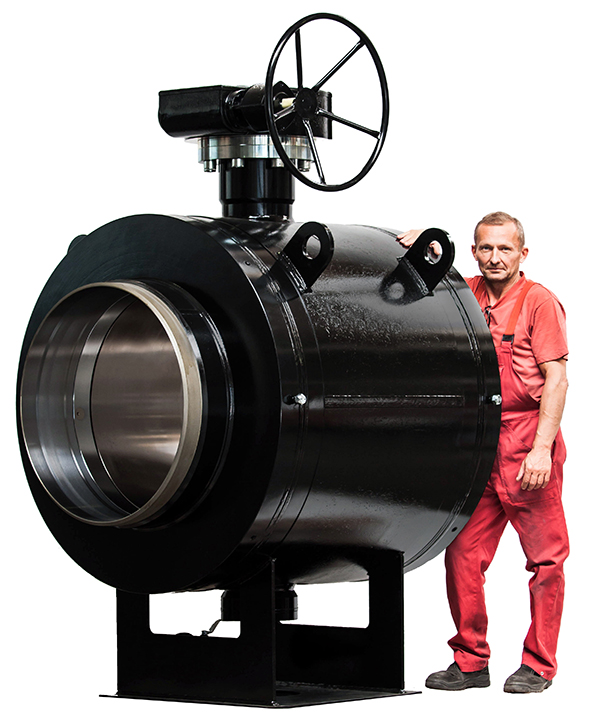 Our fully welded BROEN BALLOMAX® trunnion mounted ball valves can be delivered for operation above or below ground and for heating systems, district heating, cooling and industrial applications worldwide.

BROEN BALLOMAX® trunnion mounted ball valves are manufactured according to the strictest requirements for valves. High quality materials are – together with district heating expertise collected over several decades – the essential components of the best valves.

Our trunnion mounted ball valves are tested according to EN 12266-1 and -2, delivered with full traceability and designed to meet the highest temperature demands.

The trunnion mounted ball valves are an integral part of our product range and available from DN150 up to DN1400 with welding ends or flanges, reduced flow or full flow and you can get it with handle, manual gear, electric or hydraulic gear.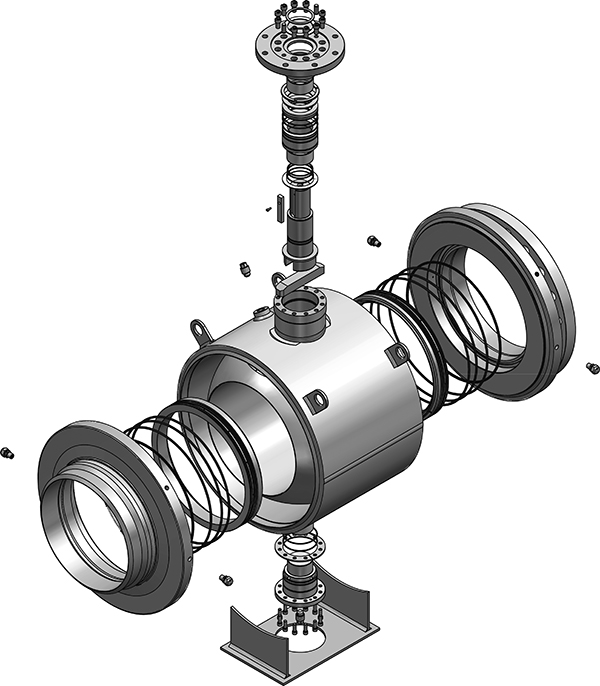 The design of our stem sealing has proven itself for years and has now been updated and engineered as integrated part of the BROEN trunnion mounted ball valves.

The ball sealing system is a soft sealing where the sealing touches the surface of the ball and secures optimal tightness.

Double block and bleed – DBB. The DBB feature allows the release of pressure closed in the cavity between the ball and the body. It enables to check the tightness of the valve without the necessity of excluding it from exploitation.

New BROEN Ballomax® trunnion mounted ball valves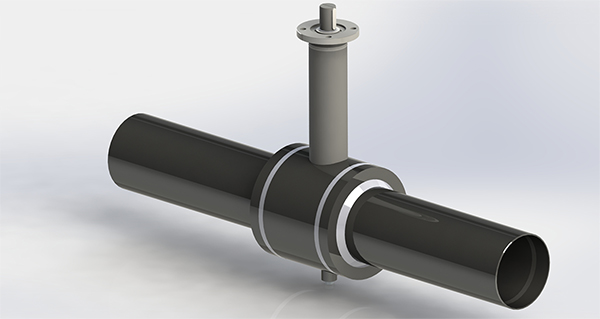 Now you can get a new trunnion mounted ball valve from BROEN with the following specifications:

* Only 6 weeks delivery time
* Lower torque
* Compact design
* 24/7 customer support

Read more



Which trunnion mounted ball valve should I choose?

The selection of trunnion mounted ball valves depends on which application you need it for.

Please contact us for more information and assistance in choosing the right product for your project.



How much does a trunnion mounted ball valve cost?

Trunnion mounted ball valves come in many shapes and sizes and for different purposes so it is difficult to say something general about pricing.

However, please contact us for a fair and competitive price next time you have a project where you need trunnion mounted ball valves.