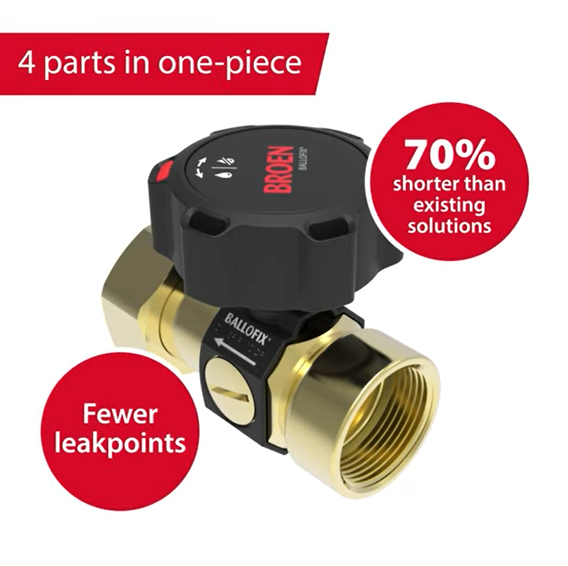 BROEN BALLOFIX® Combi
11 October 2023
BROEN BALLOFIX® Combi – 4 parts turned into one single piece


BROEN BALLOFIX® valves are constantly being developed and optimized. Reduction of product weight and the use of fewer components are core focus areas at BROEN to reach our sustainability targets.

Some existing pre-fab systems used in floor heating consist of 4 parts. Our new BROEN BALLOFIX® Combi reduces the number of components used from 4 parts (NRV, strainer, loose nut, ball valve) to 1 single piece.

BROEN BALLOFIX® Combi advantages:
Product length only 72 mm
New feature with gear handle
- both for slow opening and closing to prevent hammering and easy to operate
Also, with standard lever
60% less material = less CO2
Fewer leak points = less risk for water damage
Saving time in mounting = less labor cost
More compact = less space.

Find more information on BROEN BALLOFIX®: https://www.broen.com/products/broen-ballofix/broen-ballofix/