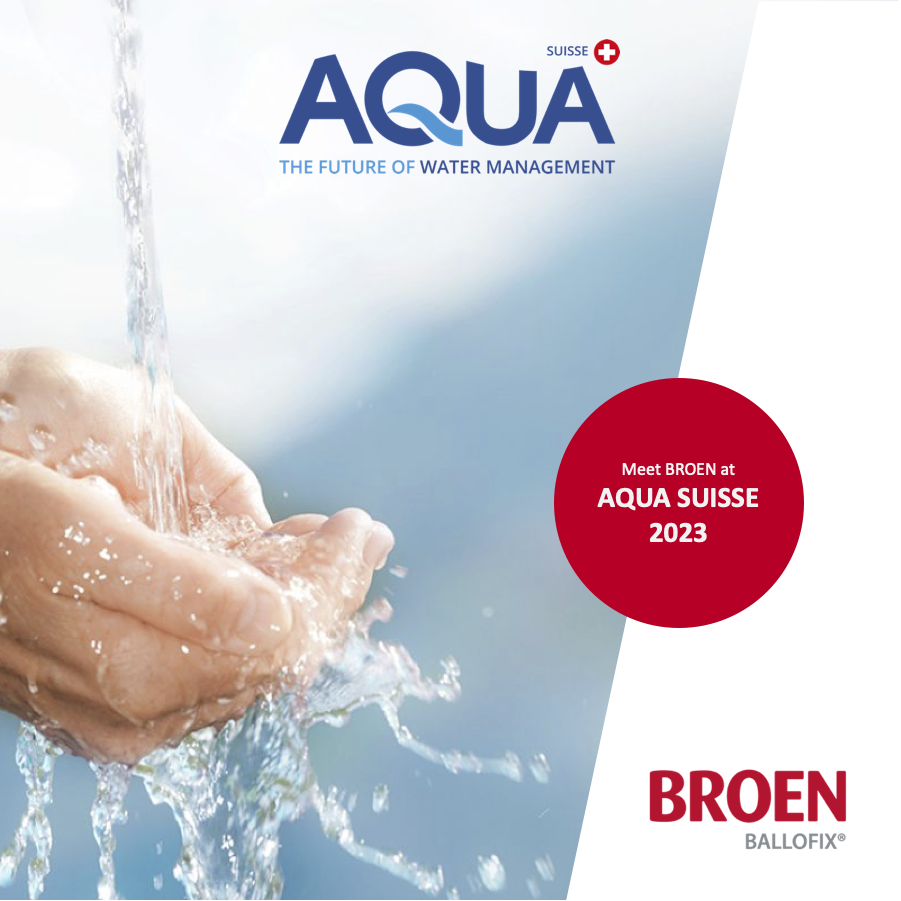 Meet BROEN at AQUA SUISSE 2023
06 October 2023
At Aqua Suisse 2023 in Zürich the 25 and 26 October you can meet BROEN and get more information on BROEN BALLOFIX® and BROEN FULL FLOW by visiting Hess Metalle AG at stand E26.

Millions of our original BROEN BALLOFIX® ball valves are fitted all over the world. Our range of BROEN BALLOFIX® valves are constantly being developed and provide a lot of advantages including great functionality, unique Danish design, easy fitting with handle and minimal risk of corrosion.

Our BROEN FULL FLOW valve is designed for all piping systems enabling connection flexibility and energy efficiency. BROEN FULL FLOW ball valve is compact, designed and produced in Denmark and all valves are individually marked with a unique valve number for easy identification.

Recently BROEN FULL FLOW introduced 2 new handles – a gear-operated handle and a T-handle.
Practical information

Meet BROEN: at stand E26 (Hess Metalle AG)
Date: 25 October and 26 October
Address: Messe Zürich, Halle 5, Wallisellenstrasse 49, CH-8050 Zürich
Opening hours: 9.00 – 17.00 (Wednesday and Thursday)
Tickets:  https://www.aqua-suisse-zuerich.ch/de/messetickets/
See the program at Aqua Suisse 2023

Our focus on the UN Global Goals

BROEN works with the UN Global Goals focusing on 4 sub-goals including Clean water and sanitation, Affordable and clean energy, Decent work and economic growth as well as Responsible consumption and production.

Read more about BROEN's focus on the UN Global Goals