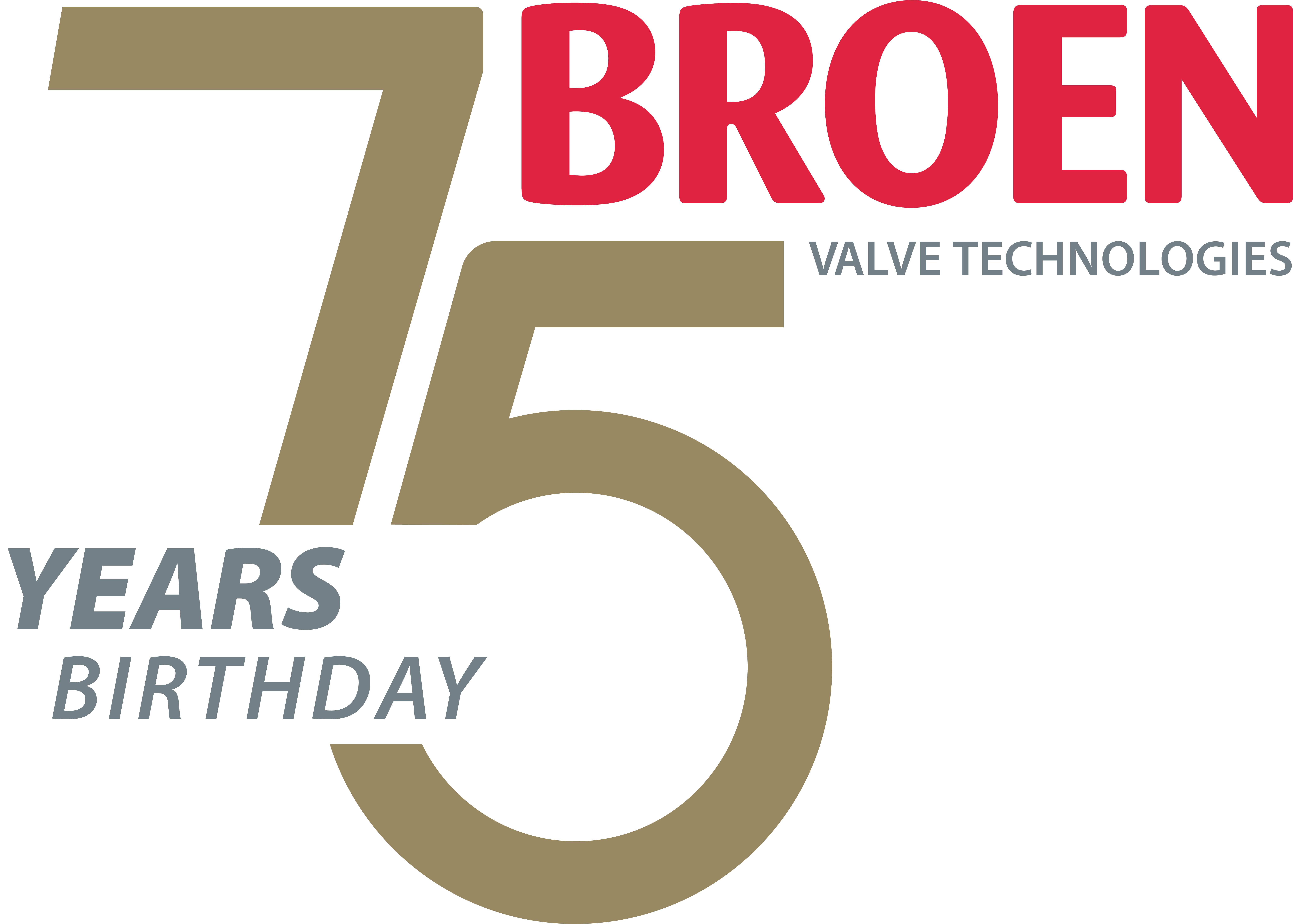 BROEN A/S celebrates 75th birthday and an innovative journey in valves
10 November 2023
BROEN Valve Technologies is proud to celebrate 75 years of dedicated innovation and achievement in the valve industry. Since our founding in 1948, we have worked tirelessly to deliver quality products and solutions to our customers around the world.
The story of BROEN A/S
With sustainability and entrepreneurship in his DNA, Poul Broen started the company back in 1948 in Copenhagen, Denmark, when he invented the first automatic shower valve that efficiently delivered the right amount of hot water with a built-in automatic shut-off function.
This was the beginning of BROEN's journey to develop innovative valve solutions. In 1960 the company moved to Assens, where it is still based today – the same year we invents and patents the mini ball valve BALLOFIX®, which really positions us in the valve market.
Today, the BROEN Group is an international market leader in valve technology and we are represented on three continents with strong activities in Europe, China and the USA – BROEN A/S is also part of the Dutch Aalberts N.V. group.
BROEN's sustainable approach to product development
BROEN has shaped and led the development of the ball valve industry, both nationally and internationally. We have continuously developed and introduced advanced technologies and solutions that have improved the efficiency, safety and performance of our products. This has helped to raise the standard for valves and fittings across all industries.
Our core values include the continuous pursuit of new, technologically and environmentally sustainable solutions. Our products are designed with energy efficiency, resource optimisation and longevity in mind.
Four product brands - one vision
BROEN BALLOFIX®, BROEN BALLOMAX®, BROEN FULL FLOW and BROEN Clorius Control are the cornerstones of our product portfolio and are synonymous with quality and reliability. At BROEN, we are proud of our four product brands, each with its own unique strengths and applications that contribute to solving some of the biggest challenges of the future in terms of sustainable construction, efficient solutions for the energy industry and energy-saving products for the marine industry.
Thank you!
We would like to thank our dedicated employees, loyal partners and valued customers for being part of our successful journey over the past 75 years. We look forward to delivering industry-leading products for decades to come.