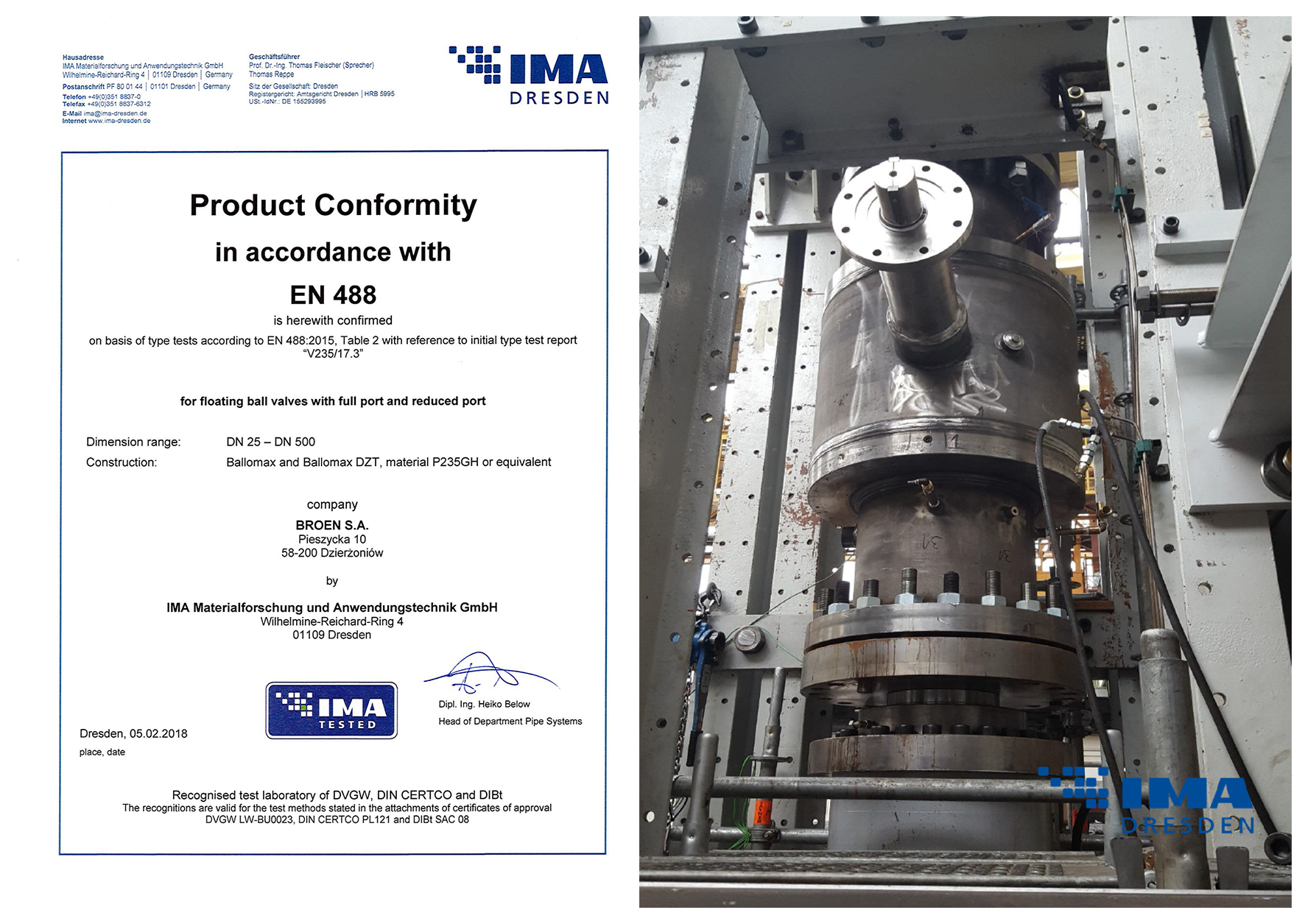 EN488:2015 EHP 003
03 May 2018
With our vision of being #1 in valve technology, it comes natural to us to fulfill the toughest demands in the market. W  e have submitted our valve technology for underground installation for district heating and cooling to yet a new standard – and we are proud to announce that we now match the toughest demands in the industry – EN488:2015 (EHP003).
Manufacturing valves based on 30 years of application know-how and the heritage from Danish district heating we now also can certify our ball valves – both floating and trunnion mounted – are still benefitting from the best design in the industry and of course they now also fulfill EN488:2015 – a certification that only a few other manufacturers can claim. Send us an e-mail if you wish to rceive details on this certification.
Apart from the widest product range we continue to set a quality footprint in valve technology – fulfilling the toughest standards in the market. But we go further beyond this and this spring our EN488 valves were certified according to EHP003, further stressing our non-compromising attitude to valve technology.
Ever since BROEN was established our passion for valve technology has been our core competence.
Our brand is our promise.