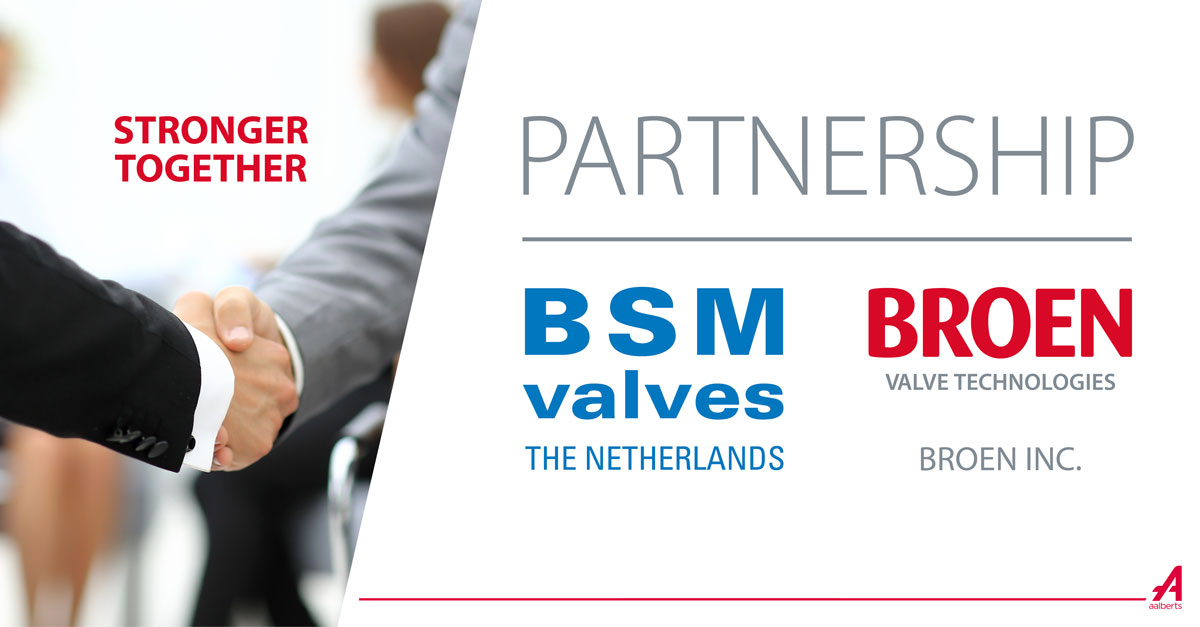 BROEN Inc. and BSM Valves join forces
07 January 2021
BROEN in North America now also offers BSM Valves products. Established in 1994 in the Netherlands, BSM Valves are best known for:

- Fast track deliveries
- Exotic material grades
- Special technical requirements

BSM Valves offer ball valves (floating, trunnion, DBB, rising stem), gate, globe, check, and special valves, for the most demanding applications.

Learn more about BSM Valves

BROEN Inc. has been serving customers in North America since 1998. From the Houston facility, BROEN supplies reliable valves with an outstanding customer service:

BROEN BALLOMAX® ball valves for natural gas distribution and transmission
BROEN Clorius Control valves for temperature and pressure regulation


Contact us at info@broen.com or +1 713-300-0480 to know more and for inquiries for BSM Valves in North America.