VIA Campus, Horsens (BI)

System supply for new education center


Owner: CASA A/S
Architect: C.F. Møller Architects
Consulting Engineer: Ramboll
Installer: Wicotec Kirkebjerg A/S
System supplier: BROEN A/S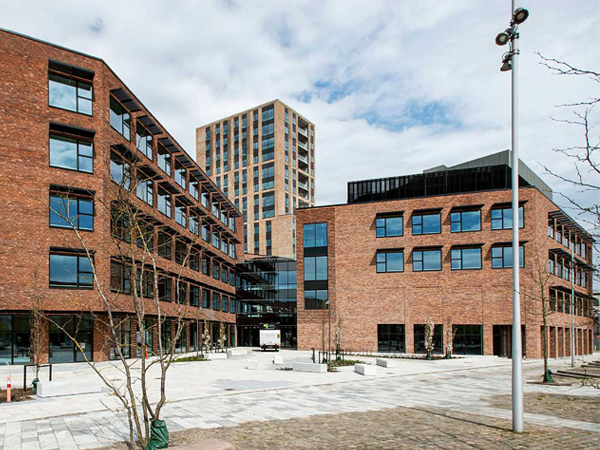 Picture: C.F. Møller Architects

In Horsens, Denmark they now have a brand new VIA University College Campus at 35,000 m2 that will house 2900 students at 21 educations.

Energy optimization with balancing

BROEN supplied a package of valves, piping and fittings for the modern building and we have supported the consultant and installer in selecting the correct valves and carried out the commissioning process to make certain that the system is operating optimally from day 1 without using unnecessary energy.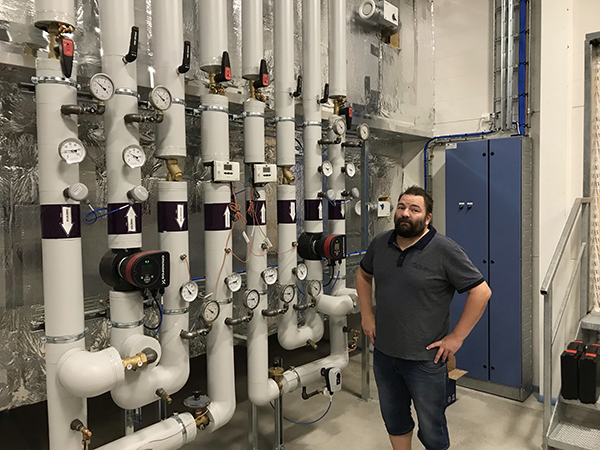 Picture: BROEN. Project Manager Jakob Holm from BROEN is balancing the mixing loops for the ventilation systems



Early entry to the project

"VIA Campus Horsens is a school example of how we want to make a value-based collaboration with the other parties in the construction. Communication, mutual respect and an early entry to the process have all played a vital role as to how well the project went.

Wicotec Kirkebjerg makes an early decision that they want to work with us which means that we can have a good dialogue with the consulting engineer Ramboll as to how we best equip the installation with balancing valves so that it will work in terms of controlling and balancing.

All in all the process has been perfect from my point of view for a complex construction case like VIA Campus Horsens"

Jakob Holm
Project Manager
BROEN A/S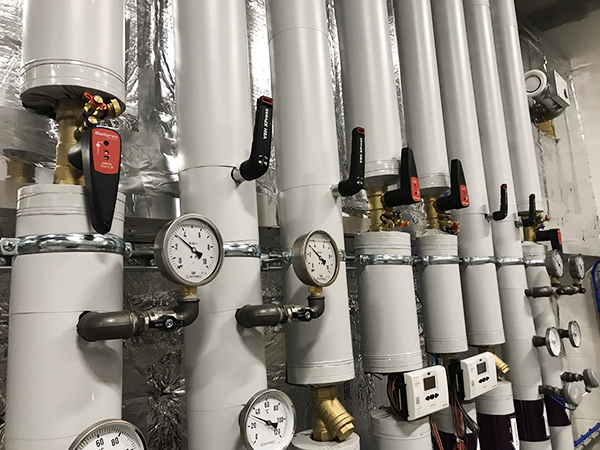 Picture: BROEN. Ballorex string control valves and VSH XPress Full Flow ball valves


"I only know BROEN for quality products and I did not experience more product errors than you would expect on large projects like this one. Minor product errors were detected before test day during the first balancing so that we could replace the valves.

I see great value in BROEN being a part of the project in the construction phase so that valve selection etc. will be correct and according to the project material. In terms of equipment I would like to point out that a meeting between consultant and supplier on behalf of the installer is very valuable for the process.

In addition to this the technical "know how" about your products means a lot, in particular during test/commissioning where it is a great advantage that you do the balancing yourself"

Anders Vestergaard Pedersen
Consultant HVAC
Ramboll

BROEN supply:

VSH XPress stainless press pipe system
VSH XPress galvanized press pipe system
Full Flow stainless steel (both XPress and Ballofix)
Full Flow galvanized steel (both XPress and Ballofix)
BROEN BALLOFIX®
Arcofix
COMAP SAR static string control valves, red brass for domestic water
Ballorex Venturi static string control valves
Ballorex Delta differential pressure regulators
BROEN BALLOMAX® steel ball valves
Simplex radiator fittings and connectors


"We chose to work with BROEN as we wanted a system supplier of high quality, delivery safety and competitive prices. We have only seen very few product errors and at VIA Campus in Horsens thousands have been installed.

Assembly and adaptation of pipes, valves etc. went well and in general the BROEN products are in good quality.

The cooperation with BROEN and support from them in relation to the VIA Campus construction has been amazing, in particular around balancing, testing and operation which is a large subtask at a construction project this size.

Good skills, flexibility and great technical sparring by good and decent people are keywords and theme here.

Overall, it has been a good experience to work with BROEN and it is always a nice feeling to hand over a well-functioning heating system to the customer"

Lars Frandsen
Consultant, West
Wicotec Kirkebjerg A/S
​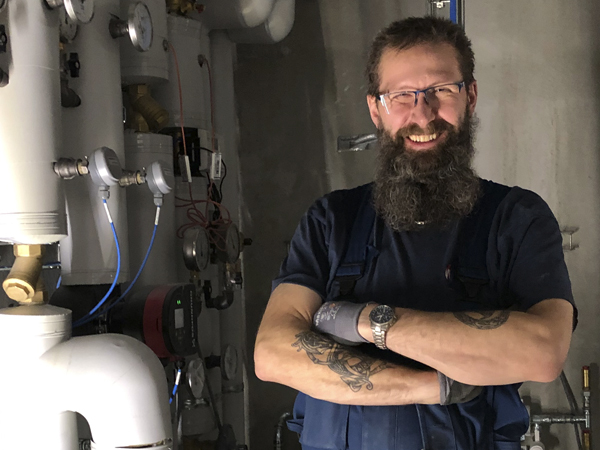 Brian M. Bjerregaard from Wicotec Kirkebjerg mounted valves, pipes and fittings



4 things to know – 1 place to go

We have made the complex simple - and our advice will take the whole situation into account in terms of customer needs, demands and finances. With our knowledge and product portfolio we can offer a complete solution that will add value to the process and bring down wasted time in the design and execution phase.

The optimal collaboration is typically a result of close dialogue, shared goals and careful alignment of the success criteria.

BROEN – complete system supplier





Connect (connection methods)
Optimal connection methods in different materials and dimensions. We help you to choose the system that best matches the requirements placed on the different installation types. BROEN can supply a wide variety of connection methods that can fulfill all requirements, including types of pressure, push and thread.

Distribute (pipe systems)
Pipe and distribution solutions in different materials and dimensions. We help you calculate the correct dimensions and choose the exact system to deliver the comfort that is desired. BROEN can supply a wide variety of pipe systems, making it possible to choose an installation type according to needs and use. It is also possible to combine the systems, which opens up the opportunity for unique solutions that focus on functionality and quality.

Regulate (flow regulation)
Effective flow regulation of complete installations ensures optimal utilization of energy and a high degree of comfort. We help you calculate the correct dimensions and choose the right valve type for all systems. BROEN is the leading valve supplier in a broad range of different types of valves. Our expertise in plumbing installations means that we can include all the necessary factors relevant to choosing the correct valve, every single time.

Control (measuring and monitoring)
Systematic control and monitoring of HVAC solutions ensures the most energy-efficient and reliable system. We help you choose the correct monitoring solution to match the desired requirements. BROEN delivers in collaboration with Clorius Control's adapted CTS and BMS solutions for building installations, making us a unique total supplier of HVAC solutions.