Local sustainable actions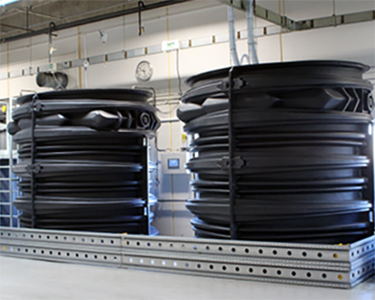 In BROEN'S production, we use demineralized water which is produced by using a reverse Osmosis system. The plant produces approx. 600 liters of demineralized water from 1,000 liters of supply and drinking water.
Rainwater is filtered through filters and passes through a UV light filter to sterilize the water.
BROEN's water consumption for production is generally covered by rainwater collected from the entire roof of one of the BROEN's buildings. The facility that we have installed can store approx. 30,000 liters of water.
Experiments with rainwater harvesting and filtration to minimize the consumption of drinking water in our production have resulted in a saving of about 800,000 liters of drinking water per year.
We take regular bacterial, yeast and fungal samples to ensure high water quality. It ensures that oil, other particles and water are separated and recycled when possible. (STENA recycling*).
Production based on green energy sources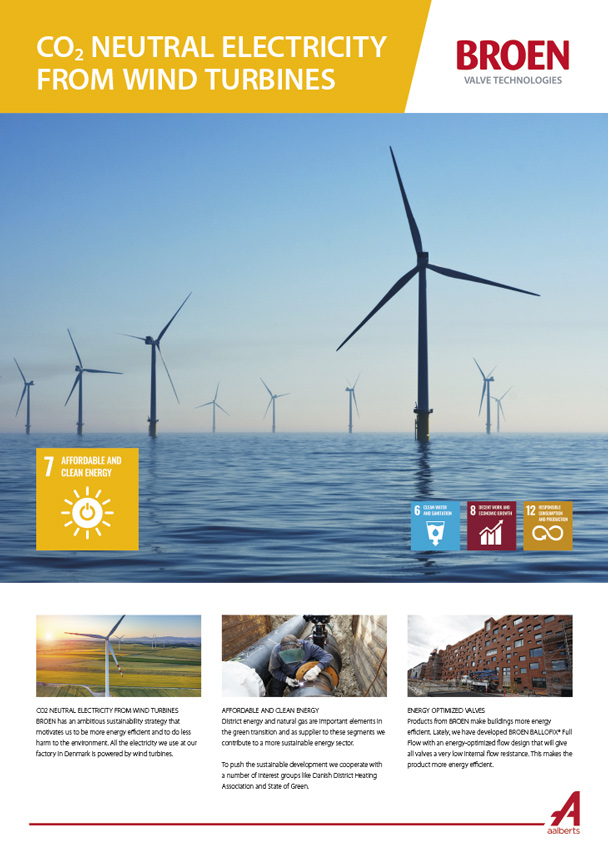 CO2 neutral electricity from wind turbines
BROEN has an ambitious sustainability strategy that motivates us to be more energy efficient and to do less harm to the environment. All the electricity we use at our factory in Denmark is powered by Danish windmills and solar panels.
Distict energy from sustainable biomass
BROEN's facility is heated by district energy based on sustainable biomass with very low CO2 footprint in comparison to i.e., fossil fuels. Burning fossil fuels results in a permanent emission of CO2 to the atmosphere, while sustainable biomass only contributes with a temporary discharge, which minimizes the effect on the climate.
Waste sorting in production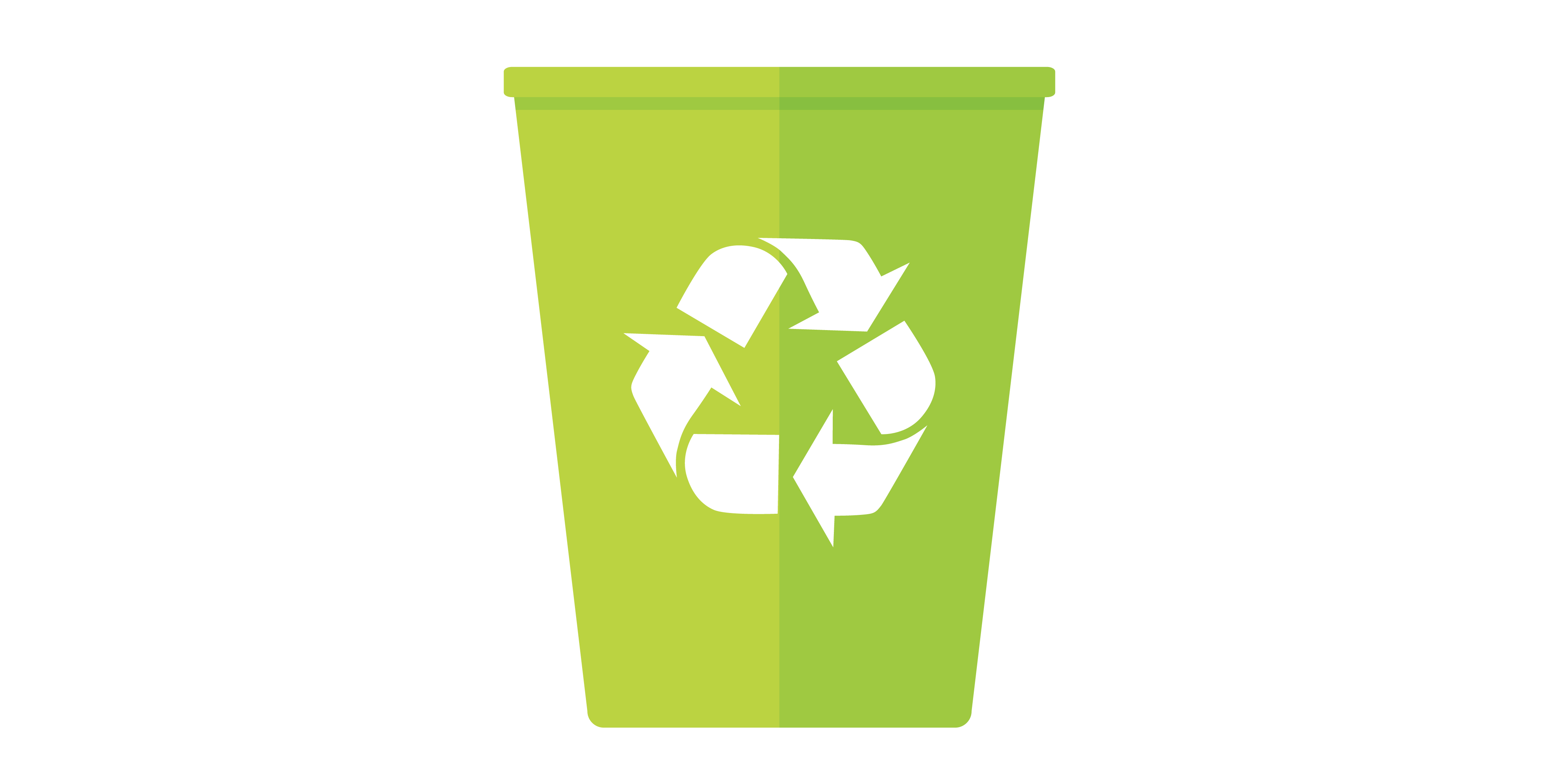 Since 2010, BROEN A/S has been environmentally certified in accordance with the Danish Environmental Protection Act. ISO 14001.
Other waste fractions such as various steel alloys, cardboard, paper, plastics, etc. are handled by one long-standing partner, who arranges collection and treatment. Based on the good source separation, a recycling rate of 98.2% has been achieved for these fractions in 2021. The remaining 1.8% of our waste is divided between 1.4% for incineration and 0.4% for landfill.
For many years we have sorted our waste at BROEN.
A closed-loop system has been established with our brass supplier, who receives all brass shavings back for recycling.
This means that on average we have a recycled brass content of around 70% in our products.
This environmental certification has meant that there has been
great focus on waste sorting and proper disposal of the various waste fractions.
The plan it to achieve 70% reduction of Scope 1&2 emissions in 2026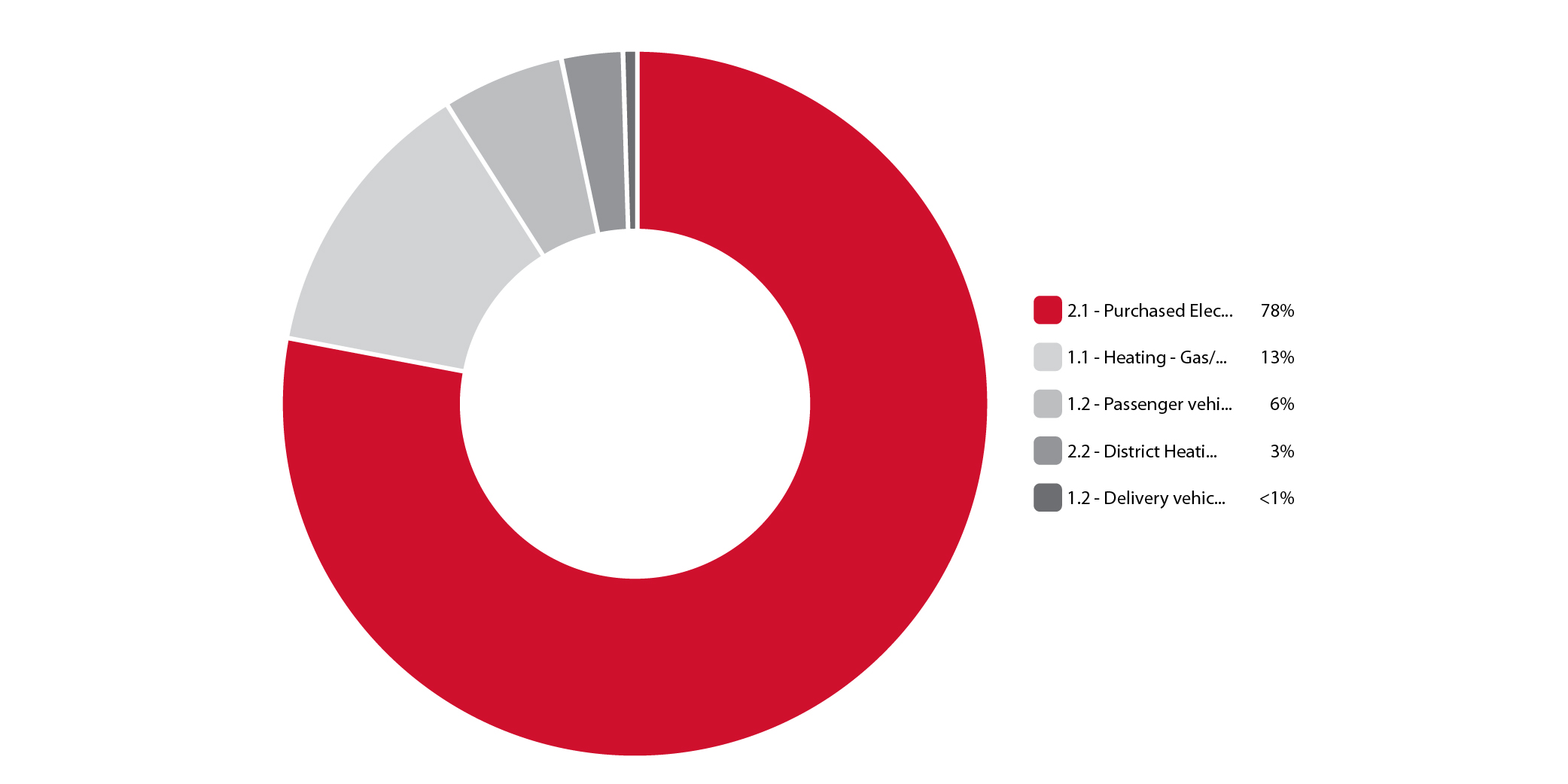 BROEN follows the Scope 1 & 2 plan by working with local actions in the production within the mentioned areas.
Purchased electricity
Emissions from various forms of energy used for heating
Fuel from company cars
Delivery vehicles used for transport of goods and internal transport
Overall, all these emissions must be reduced by 70%, which corresponds to removing the emissions of approximately 2,500 t CO₂e.

The scope 1&2 plan contains  
Energy optimization
Electrification company cars
Green contracts / solar panels
New/existing products: less energy intensive processes
Transfer high volume production from Poland to Denmark (factor 3,5 emmision factor)

Scope 3 plan contains 
New/existing products: less material + sustainable materials)
Supply: recycled materials instead of virgin
Employee commuting programme
Waste reduction (less machining)
DGNB certification new building