EPD/LCA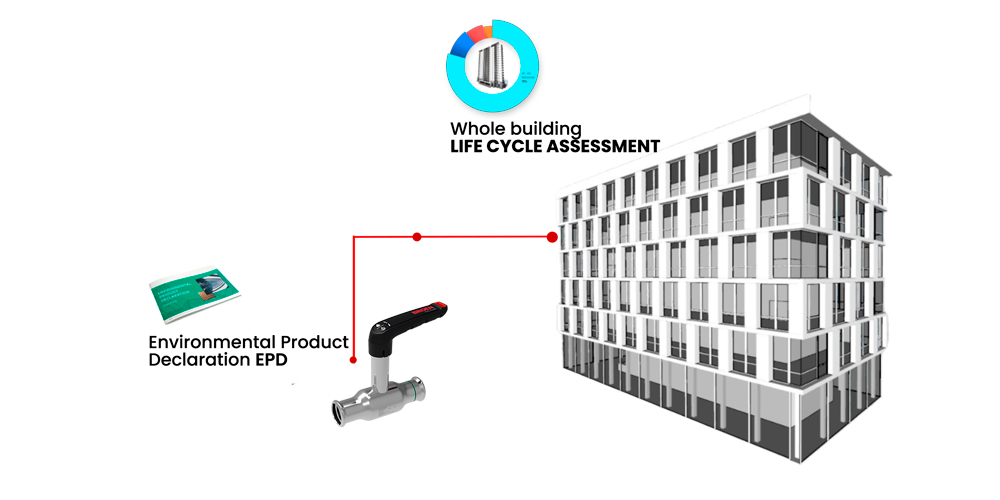 First LCA on BROEN Full Flow in stainless steel​
        BROEN will achieve its first LCA in Q1​
First EPD on BROEN Full Flow in stainless steel​
        BROEN will achieve its first EPD in Q2
LCA (Life Cycle Assessment) ​
A building LCA quantifies the lifetime environmental impacts of the actions and processes needed to construct a building.​
The main goal of performing the LCA of your building, is to improve the design and reduce the environmental impacts of the project.​
​EPD (Environmental Product Declaration) ​
EPD quantifies the lifetime environmental impacts of a single product, based on the product LCA. It transparently reports objective, comparable and third-party verified data about products environmental performances from a lifecycle perspective.​
If there isn´t any product EPD's for a single product, generic data needs to be used in calculations (20 – 25 % worse than specific EPD's).​
That´s why EPD´s on products can help specifiers and planners to keep their LCA calculations below limits, within local regulations or environmental building certification as DGNB, BREEAM and LEED.​